To Our Entire Local and Global Interpreting and Translation Community: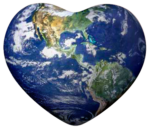 Due to the impact that the Coronavirus COVID-19 pandemic is causing in our community here in Colombia and throughout the world, we too are taking the necessary measures to stay safe and thus practice social distancing. Although we have all been affected, here at Vocálesis we can and will be fully capable to provide you with our interpreting and translation services virtually and remotely through our website, via teleconferences, email, by telephone and through the multiple applications and on-line platforms that keep us in touch and connected effectively. Please be mindful that we are fully available and ready to cover as needed and offer our bilingual support, assistance and collaboration in all of your current projects, events, meetings and virtual conferences.
Thank you very much and we offer our best wishes to everyone and to this beautiful planet in these trying times!!
— Your humble Vocálesis Translators and Interpreters
Strategically located in the cities of Bogotá, Cali, Medellín and Cartagena, Vocálesis's professional interpreters specialize in providing high-level bilingual interpretation services and professional translation services, in-booth interpretation, and personalized bilingual assistance and customized bilingual support services in mutiple languages for visitors to Colombia, conference speakers, busy entrepreneurs, traders, foreign officials, researchers, teachers, tourists and anyone else who wants to visit Bogotá, Cali, Medellín, Cartagena, or any other Colombian destination, city, attraction or event.
Vocálesis Translators are ready and available to assist you or your team with all matters written or spoken, and they'll ensure that your stay in Colombia is pleasant and efficient. Our goal is to eliminate all language and cultural barriers in order to optimize your itineraries and experiences during your trips to Bogotá, Cali, Medellín, Cartagena, and anywhere else throughout our proud nation of Colombia. We have a professional network and experienced team of translators and on-site interpreters in many major cities and urban centers of Colombia.
Our interpreters and translators are native Spanish speakers from Colombia and Latin America with professional backgrounds boasting bilingual expertise and training as professional linguists. Each interpreter and translator possesses a broad and diverse understanding of linguistics in various areas and fields of science, technology, industry and academia, as well as legal and cultural topics. Our associates also understand all local customs, traditions, practices and culture, and they'll happily assist you with their keen and innate knowledge of Colombian history, proudly sharing with you the essence, magic, taste and experience of everyday life in Colombia and Latin America.
Call us Now!! Pick Up the Phone!!
Let's get the Conversation Started!!
Cali: +57 (2) 653-4873
Bogotá: (1) 387-3284


Medellín & Cartagena:

+57 (318) 381-3381

All Colombia: Bogotá, Cali, Medellín, Cartagena
Call Us Today!!